Note: Older divisions MAY BE combined pending REGISTRATIONS. 14U/15U or 16U/17U/18U 

(Teams can also play up into any age division they choose; recommended for Premier/Elite teams)

**TEAMS spots are secured**

8U Kid Pitch and 9U WILL play by 10u rules (One balk warning per pitcher, drop third) 

16U will be combined with 17U/18U.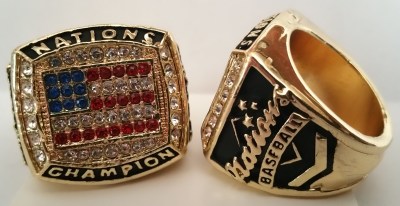 1) Maryland Legends (MD)**
 2) E City Sluggers (NC)**

 3) Virginia Stars Harris**

 4) RVA Nationals**

 6)
​
Evoshield Seminoles Tobin**
 7
)
Mid Atlantic Orioles Tatro**
 8) Great Neck All-Stars **

  2) Hit Doctor

  3) Ironbridge 2021**

  4) Spotsy Havoc Blue**

  5) Valley Venom 14U**

  6) Hit Doctor**

  2)
Gainsville Rogues 17U**
  3) 
Gamechanger 18U (WV)**
  4) 

Please note prepayment for this event is due by Tuesday Jun 12th, 2018.  All payments received after prepayment date will be at the regular rate; $50 more than prepaid rate.  Any team who wishes to pay by check will be charged a $100 admin and processing fee.  I recommend paying online; it includes the credit card processing fee and a copy of the receipt is emailed to the team immediately for their records.  Online payments also makes sending refunds easier by clicking a button IF event is lost due to weather or other reasons.  Please see refund/rain policy for policies and procedures for this event.