9U   WILL play by 10u rules (One balk warning per pitcher, drop third) 
11U TO 13U will be split into two divisions IF 12 teams sign up. B ased on Level and Record vs Select (AA) teams.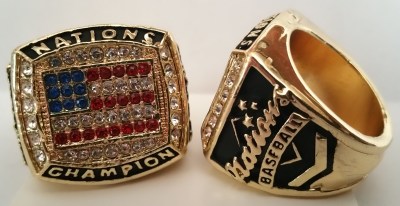 3) 

 4) 

This division will ONLY BE FORMED if 8u,9u or 10u division doesn't get a minimum number of teams (FOUR)
11u (AA) Select Division will only be formed IF 12 teams sign up in Elite.
​
2ND 12U Division will only be formed if 12 or more teams sign up in Open.
 13U (AA) Select division will only be formed if 12 or more teams sign up in the Open division.
Note: Older divisions MAY BE combined pending REGISTRATIONS. 14U/15U or 15U/16U 

(Teams can also play up into any age division they choose; recommended for Premier/Elite teams)

Please note prepayment for this event is due by Tuesday Jun 12th, 2018.  All payments received after prepayment date will be at the regular rate; $100 more than prepaid rate.  Any team who wishes to pay by check will be charged a $100 admin and processing fee.  I recommend paying online; it includes the credit card processing fee and a copy of the receipt is emailed to the team immediately for their records.  Online payments also makes sending refunds easier by clicking a button IF event is lost due to weather or other reasons.  Please see refund/rain policy for policies and procedures for this event.